Posted 08/18/21
Proposed by Ninety-one
NEW YORK and MIAMI, Aug. 18, 2021 /CSRwire/ — The Funds Society, MFS and Ninety One are working together to raise funds for the victims and families of the Surfside tragedy in Miami; the event will take place on September 9 at 6:30 p.m. ET in Miami.
The collapse of Champlain Towers South in the Surfside Condominium is a terrible loss and has a lasting impact on the South Florida community and far beyond. Many investment managers know someone who has been tragically affected. The asset and wealth management industry strives to raise funds with proceeds going to the Global Empowerment Mission. GEM raises for three separate funds that support the inhabitants themselves, rehousing efforts for survivors who lived in the building, and a general program on the collapse. (https://www.globalempowermentmission.org/mission/surfside-tower-collapse/ )
The event will take place at the Rusty Pelican in Miami on September 9, 2021 at 6:30 p.m. If you want to donate, attend and/or participate in the event as a corporate sponsor or as an individual, please contact Elena Santiso at elena.santiso@fundssociety.com or Alicia Jiménez at alicia.jimenez@fundssociety.com.
Funds Society, Ninety One and MFS will be joined in supporting the event by AXA IM, Janus Henderson, Schroders, Jupiter, Insigneo, Bolton Capital, Thornburg IM, BNY Mellon IM, Brown Advisory, RWC, Natixis IM and Manulife Investment Management. Sponsorship opportunities are always open.
# # #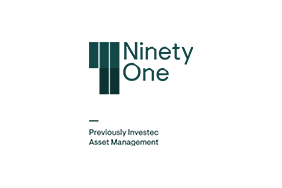 Ninety-one
Ninety-one
Ninety One is an independent and active global asset manager dedicated to delivering compelling results to its clients, managing over $190 billion in assets as of June 30, 2021. In the Americas, Ninety One offers a full range of investment strategies and solutions covering equities, fixed income, multi-asset, sustainable and alternatives led by specialist teams investing in global, emerging and frontier markets. For more than a decade, the company has engaged with clients in the United States, Canada and Latin America, developing trusted partnerships by offering local expertise with a global platform. Founded in South Africa in 1991 as Investec Asset Management, it began with domestic investments in an emerging market. In 2020, almost three decades of organic growth later, the company spun off from the Investec group and became Ninety One. Today, Ninety One offers distinctive active strategies to institutions, advisors and individual investors worldwide. # # #
More than Ninety-one